Todd Mission Police Department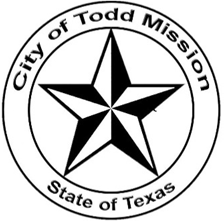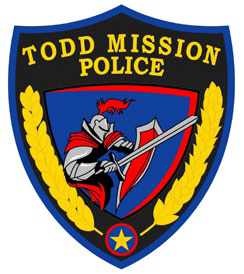 MISSION
We, the men and women of the Todd Mission Police Department, are dedicated to providing excellent service through partnerships that build trust, reduce crime, preserve the public peace, create a safe environment, and enhance the quality of life in our community.
INTEGRITY
We have integrity: We adhere to the highest moral and ethical standards. We are honest and sincere in dealing with each other and the community. We have the courage to uphold these principals and are proud that they guide us in all that we do.
RESPECT
We show respect: We recognize the value of our unique cultural diversity and treat all people with kindness, tolerance, and dignity. We cherish and protect the rights, liberties, and freedom of all as granted by the constitutions and laws of the United States and the State of Texas.
FAIRNESS
We act with fairness: Objective, impartial decisions and policies are the foundation of our interactions. We are consistent in our treatment of all persons. Our actions are tempered with reason and equality. All personnel shall be guided by its principals in dealing with the public and fellow employee's.
Police Officer/Building & Code